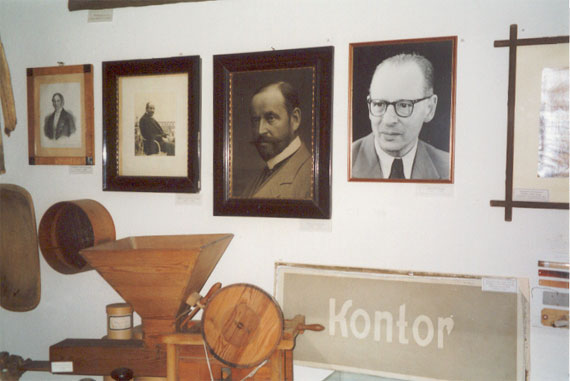 In 1992 we started a little cacti museum. There, we compiled an entertaining collection of time-witnesses that we found in old cupboards, the attic and in various other places. All those different curiosities, patched together with their own little stories, tell the history of the cacti nursery in Europe and the history of our company.
You will find the first "computer", we used since the 1930ies, as well as a Russian warning sign from WW II, which should protect the company from plundering. Amazing is the collection of rudimentarily addressed letters from all over the world, e.g. "To the Cactushouse, Germany", that still found their ways to Kakteen-Haage.
The collection can be visited free of charge during our regular opening hours.