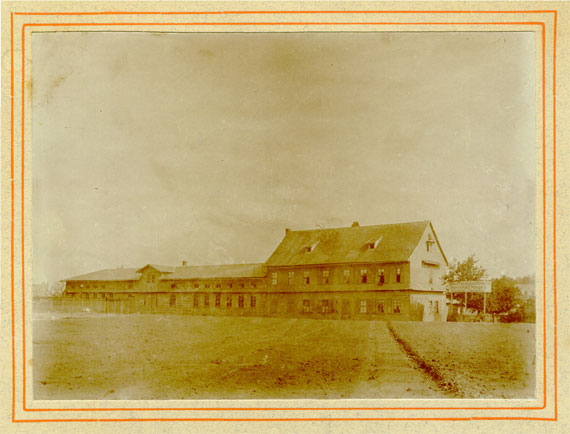 Our nursery in Erfurt, around 1850.
The tagline in our logo reads "Älteste Kakteenzucht der Welt – Gärtner seit 1685", in English that is "The world´s oldest cacti nursery – Gardeners since 1685". In 2010 the Haage-Family celebrates its 325th anniversary, since more than 180 years we specialize in cacti and other succulents. Throughout these long years of our history, quite a few events have been happening. On these pages, we would like to share with you a few of these stories.
The first Haage we are aware of, is Johann Peter Hage (sic) (1660-1725), who worked as a gardener in Erfurt since 1685. Our knowledge of the first four generations of the Haage dynasty is limited to little more than dates of birth and death alas, but we know for certain from old church registers, that our family has run a nursery in Erfurt throughout the 17th and 18th century.
We surely were not the first, however, to bring cacti plants to Europe. Presumably, it was Spanish sailors who introduced cacti to the Old World instead. There, the few valuable plants graced the collections of noble courts, but remained far from accessible to the middle classes. Now, cacti have become a passion affordable to a great many people. Kakteen-Haage takes some pride in the fact, that we played a crucial role in that development.
Our cacti history begins with the birth of Friedrich Adolph Haage, on March 24, 1796 and has been passed on through five generations to Ulrich Haage (*1970) ever since.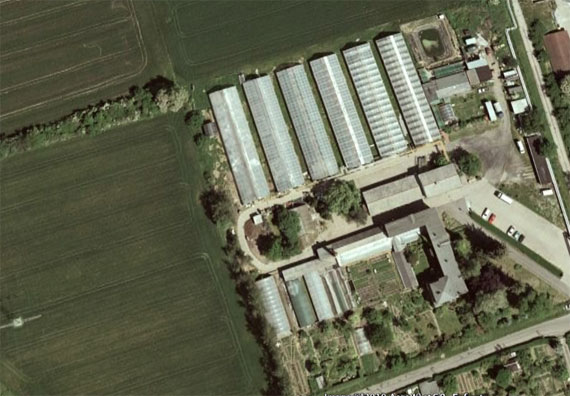 Blumenstrasse 68 in Erfurt as seen by Google Earth today, the premises of Kakteen-Haage since 1904.